MatTek is supporting two pieces of legislation up for debate in the Massachusetts State Legislature that would require the use of alternative testing methods when possible.
On a busy day on Beacon Hill, Massachusetts State Legislators, animal advocates from the MSPCA and Human Society, and MatTek Life Sciences CEO, Alex Armento, convened to express support for the legislation, H.850 and S.1424, that would require manufacturers and their contract testing facilities to use methods that would replace animal testing of products and ingredients for cosmetics, household cleaners, and industrial chemicals. Every day, consumers use a multitude of skincare, cosmetics, soaps and shampoos, household cleaners, pharmaceuticals, and over-the-counter medications. All those products must be tested to ensure safety and effectiveness before hitting store shelves. Since the passage of The United States Food, Drug and Cosmetic Act in 1939, companies have been compelled to test the consumer safety of their products on animals. The problem is animals are not a good representation of human biology.
As the world's leading producer of the most reliable animal testing alternatives, MatTek was eager to support this legislation in their state and share with legislators and animal advocates that better and more human-relevant test methods exist. MatTek produces live, lab-grown human tissues in its laboratories in Massachusetts and ships them worldwide to scientists and product formulators to test the safety and efficacy of their products. Human tissues are a better predictor of live human responses than laboratory animals. "Science has come so far, and we need to modernize our testing standards to include those advancements as suitable testing strategies for researchers," said Armento. "We are very glad to see this legislation proposed in our home state and we're committed to supporting its passage."
An inside look at MatTek's Technology
In a show of support for the legislation, MatTek hosted an event at their headquarters in Ashland the following week. Framingham and Ashland representative, Jack Lewis, and animal advocates were invited for a tour of the laboratory facilities, a product demo where they were able to see real tissues and how they are used for testing, and an info session and discussion on the technology.
The tour was led by Director of Operations, Tim Landry, who showed visitors laboratory technicians working on cell culture, MatTek's tissue-feeding robot in action, as well as a close-up look at some lab-grown tissues. Visitors learned how the tissues are made from donor cells, grown for several days or weeks in the laboratory, and fed with a nutrient-rich cell culture medium – a red liquid that mimics blood carrying nutrients to tissues throughout the body.
Jennifer Molignano, one of MatTek's study directors, demonstrated the company's MelanoDerm skin tissue by showing how single ingredients or finished cosmetic products can be applied to the surface of the tissue, just as a consumer would apply product to their skin. The tissues are then evaluated for changes at a cellular level giving much more precise and human-relevant results than standard animal models. "I think it's important for people to actually see the product and understand that 3 dime-sized pieces of skin can replace a whole animal for testing," said Molignano. "This technology is so accessible, so streamlined, and so sustainable, and it's really great to see policy and regulations catching up to the science."
The group convened after the tour for an info session where participants discussed the reasons why non-animal methods have been slow to be adopted by industry. "Product companies are beholden to the laws around product testing that set animal experiments as the gold standard and which have remained unchanged for 85 years while science has continued to advance and discover better methods," said Armento. "This is why legislative leadership is so important in reframing regulations to empower formulation scientists and their companies to adopt better testing practices."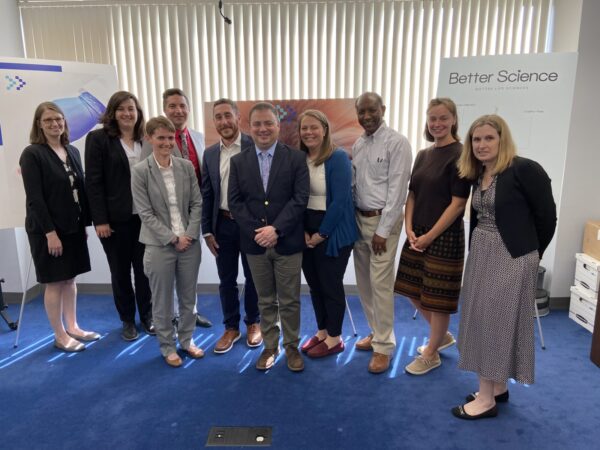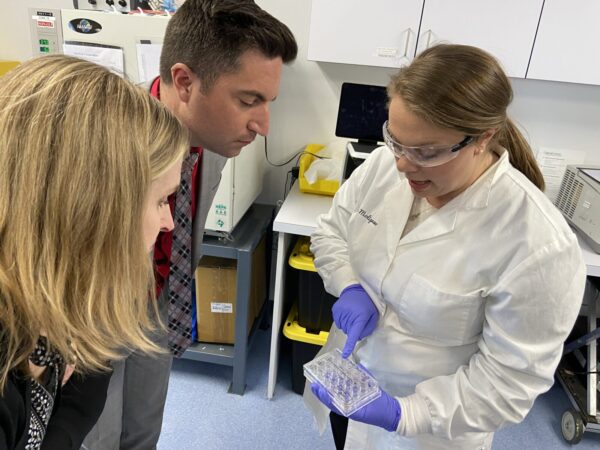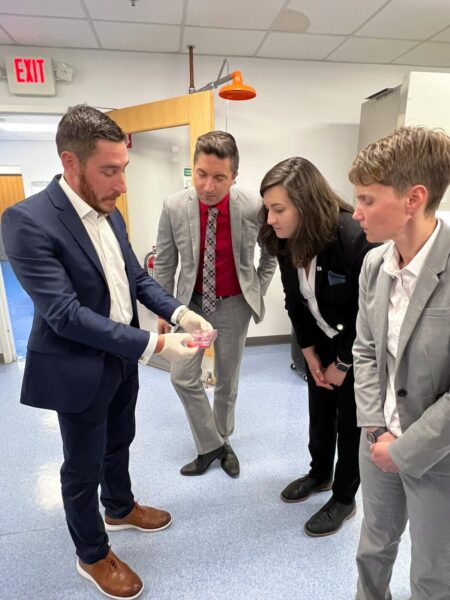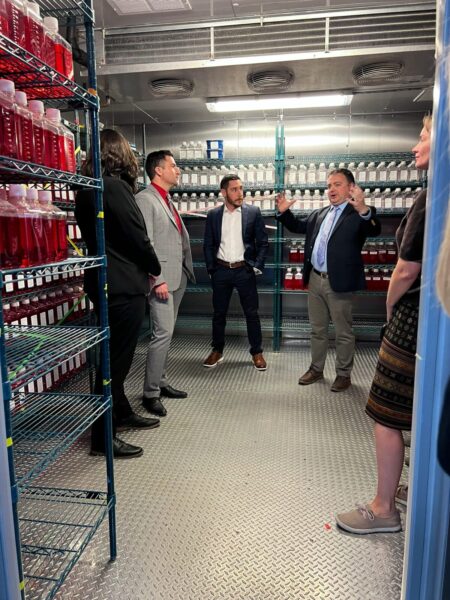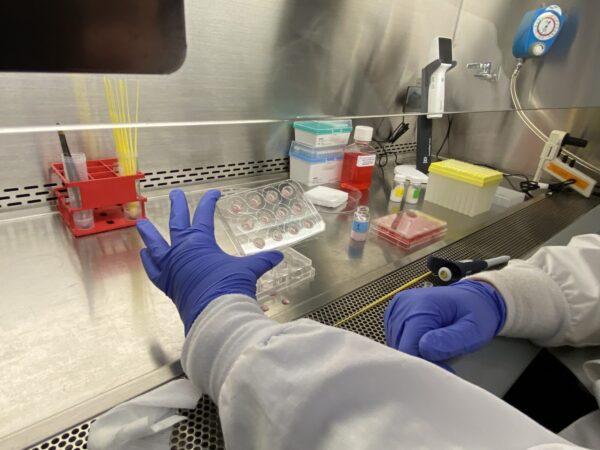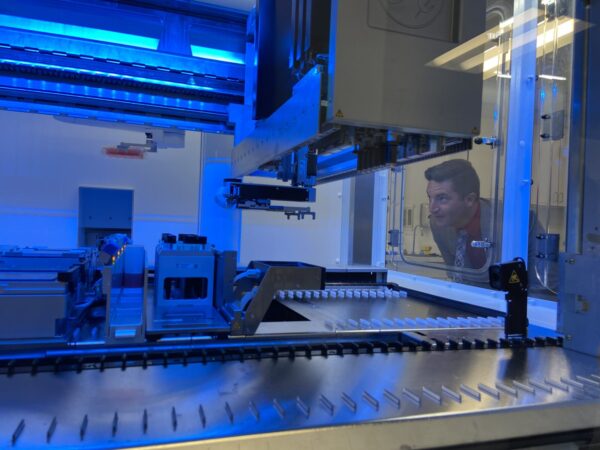 Looking Ahead
The bills up for debate and voting during this session of the Massachusetts State Legislature are uniquely bipartisan and have multiple interests such as animal welfare and advanced science converging to support their passage.
"Thank you to Ashland's own MatTek Life Sciences for hosting my colleagues and me earlier this month for a tour of your facility. It is an honor to host this internationally recognized company in my district and to continue learning about the scientific breakthroughs that are occurring in our own community. It was a great honor to recognize MatTek as a "Manufacturer of the Year" in 2020 and to receive their support on my legislation relating to testing alternatives where non-animal models exist," said Representative Lewis.