MatTek will be attending and exhibiting at the 3rd Annual Predict:3D Models Summit in Boston, MA, from August 21-23. MatTek is an exhibition partner at the conference, which brings together over 130 attendees across pharma, academia, government, and 3D tissue model development. The summit provides an opportunity to discuss and present case studies, advancements in tissue engineering, and network with key decision makers. Stop by our booth and sit in on a talk by our Vice President Dr. Seyoum Ayehunie on the predictive capabilities of our EpiIntestinal microtissues.
Join us for a talk:
Novel 3D Primary Human Gut Model to Predict Drug Toxicity and Host-Microbe Interaction
Who: Dr. Seyoum Ayehunie, Vice President of Immunological Systems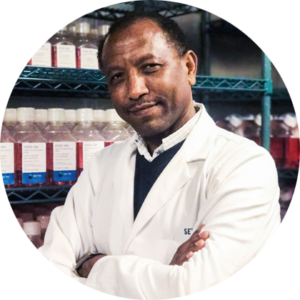 When: August 22nd, 2:30 PM
Where: Revere Hotel Boston, Boston, MA
Presentation Highlights:
• Drug toxicity results from 3D-Intestinal tissues correlate better with human responses compared to standard preclinical animal models.
• 3D intestinal tissues showed adhesion and invasion by symbionts and pathogenic microorganisms.
• Microbes or microbial components initiate innate immune responses in a 3D intestinal tissue model that mimic human responses.
Download the 3D Predict Meeting Program