Join MatTek at One of Our Upcoming Spring Conferences!
MatTek Life Sciences is excited to announce that our team of in vitro experts will be attending multiple conferences this spring! We can't wait to connect with fellow scientists and professionals in the fields of tumor biology, cosmetics, inhalation toxicology, and other animal-free test methods.
No matter what your area of expertise, our team has a wide range of tools and technologies that can help take your research to the next level. With our cutting-edge lab-grown human tissue models and test methods, we're redefining the possibilities of in vitro testing.
We understand that each project is unique, and we're dedicated to finding the right solution for your specific needs. That's why we encourage you to schedule a meeting with one of our experts at the upcoming conferences. Whether you want to learn more about our technology, explore new testing methods, or simply chat about the latest advances in in vitro testing, we're here to help.
Don't miss out on this incredible opportunity to connect with the MatTek team and discover how we can help you achieve your research goals. We can't wait to see you at the conferences!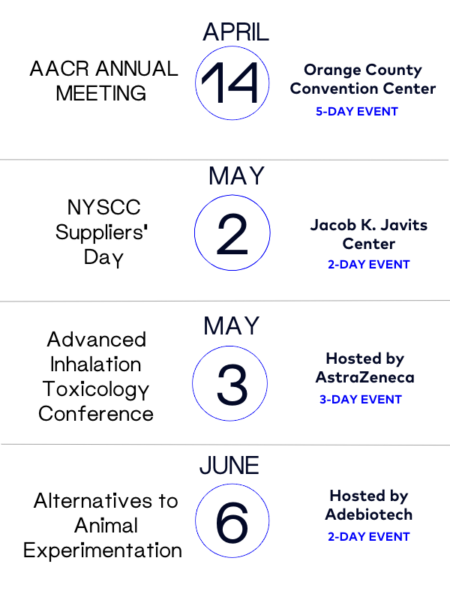 Where: Orlando, FL
When: April 14th-19th, 2023
Where: New York, NY
When: May 2nd -3rd, 2023
Where: Gothenburg, Sweden
When: May 3rd-5th. 2023
Where: Paris, France
When: June 6th – 8th, 2023